Kahlúa Christmas Flavours
A well-stocked bar during the holiday season includes a bottle of coffee liqueur. The Kahlúa brand is the world favorite. It is made from the finest roasted Arabica coffee beans, the sweetest vanilla, and the purest cane spirit all blended together to create a rich and delicious coffee liqueur. 'Tis the season… to discover and enjoy new flavours. Kahlúa makes Cinnamon Spice and Peppermint Mocha flavours. They can be enjoyed straight-up or on the rocks, and are also perfectly suited to make specialty coffees and drinks. Find them at most liquor stores. These festive flavours bottles are only available in 375ml format.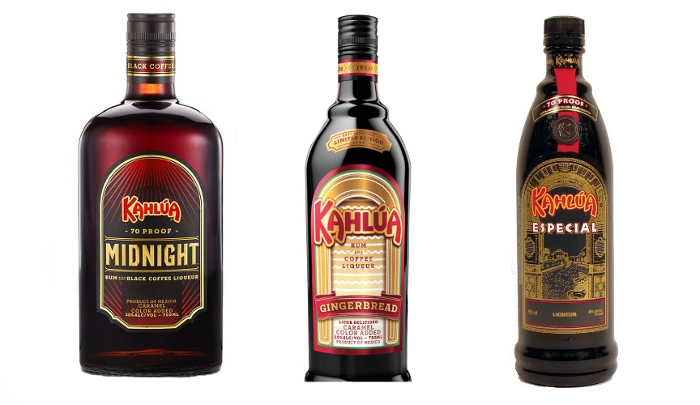 Planning a trip to the United States? You might want to look for these three tasty products because they are not available in Canada yet. The Kahlúa Especial is produced at 70% proof ( 35% abv ) and uses the finest Arabica coffee beans. It delivers a slightly drier and stronger coffee taste than the original label. The Kahlúa Midnight is a black coffee and rum blend produced also at 70% proof (35% abv). Kahlúa Gingerbread limited edition is a blend of rum Arabica coffee, gingerbread, and spices. It is designed to be served on ice, in specialty coffees, and in festive cocktails. Brand owner Pernod-Ricard is releasing Kahlúa Gingerbread and simultaneously launching an interactive social media campaign in the US to support the charity One Warm Coat. Visit their Facebook page  www.facebook.com/kahlua
Warm Merry Cocktails!