New LocoNut liqueur by Captain Morgan
Summer is about to get Loco!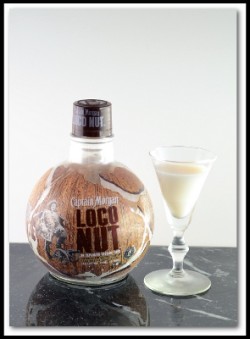 New LocoNut liqueur by Captain Morgan arrives just in time for the summer garden parties. Who doesn't like the combination of coconut and rum? The LocoNut is a blend of Caribbean rum, coconut liqueur, spice, and other natural flavours. It is gluten free, if it is important to you. It comes in a cool and coconut-scented bottle. I got a bottle a few weeks ago, and it was love at the first sip! It has a light texture, and it is not too sweet with a pronounce coconut flavour. It is best enjoyed as a chilled shot, Captain Morgan LocoNut can also be served in a tropical cocktail or mixed shot. The liqueur is 40 proof (20%ABV) has a suggested retail price of $14.99 (US) so wallet friendly. Jump into summer with a bottle of LocoNut.
Cocktail Hunter liquid kitchen recipes creation coming soon!
Cheers!