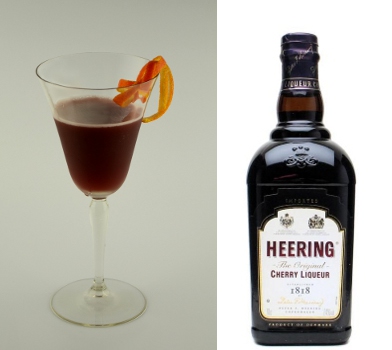 Blood and Sand – A Cocktail Story
The Singapore Sling may be the most famous classic Heering drink, but it is not the only one. In 1930 a new  and exciting recipe appeared in the Savoy Cocktail book. the drink was called Blood and Sand, inspired by the 1922 film starring Rudolf Valentino. the movie was based on the 1009 Spanish novel 'Blood and Sand' (Sangre y Arena) by Vicente Blasco Ibanez. Traditionally, the drink is made of equal part of blended Scotch, Heering cherry liqueur, sweet vermouth, and orange juice. A simple and sophisticated drink.
Today, Blood and Sand is experiencing a massive renaissance in trendy cocktail bars and restaurants. Bartenders have dared to twist the recipe slightly by using fresh blood oranges, and replacing the Scotch with with bourbon with great results. Experiment with the proportions, ingredients and go ahead create your own modern version.
Santé!