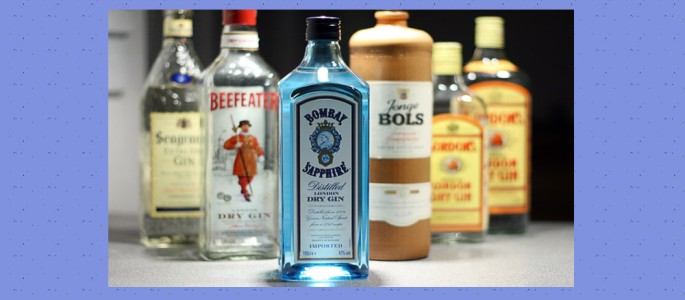 The Tom Collins takes its name from the Old Tom sweetened gin originally used to make this simple and refreshing cocktail. Learn to make a Collins and you will instantly know a whole family of drinks. The basic ingredients are sweetened citrus juice and 2 oz of liquor plus soda water. Once upon a time a Collins was always made with gin. It is often a build, but many bartenders shake it to produce a more effervescent cocktail. The flavour varies greatly with the chosen spirit: gin, rum, whisky, vodka, brandy, or tequila. For Collins drinks, 2 oz of freshly squeezed citrus juice is used with approximately 1/2 oz of sugar syrup. You may have to adjust the amount of sweetener according to the tartness of the fruit. A tall 12 ounce Collins (aka Sling) glass is a natural choice for the Collins. For garnishes, try twists, wedges, sprigs of mint, berries, and pretty straws.
Here are the two most popular 'Collins' drinks: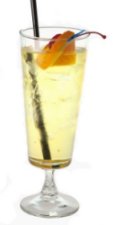 To make a classic Tom Collins pour gin in a tall glass filled with ice, add 2 oz of sweetened lemon juice, and then top up with soda water.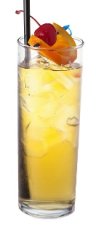 With rye whisky instead of gin, it becomes a John Collins.
Other 'Collins' drinks:
Juan or José – with tequila
Comrade – with vodka
Micheal – with Irish whisky
Sandy – with Scotch whisky
Russel – with Jagermeister
Ron – with rum
Invite some friends and create your own 'Collins' inventions. Share your concoctions with Cocktail Hunter and perhaps your drink will be the Cocktail Of The Day for the world to enjoy.
Happy Mixing!