'Name That Drink' Contest – Game Of Thrones Theme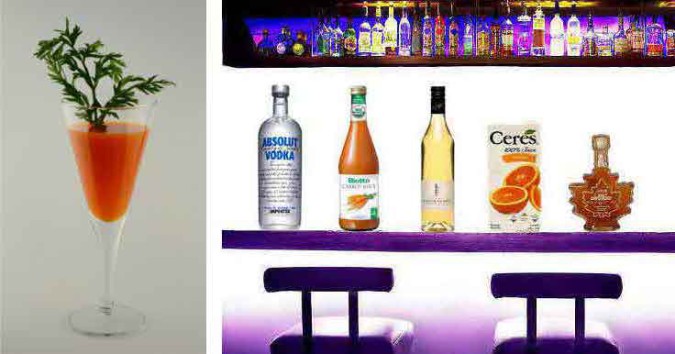 This bright and extravagant libation needs a name. Game Of Thrones season 5 starts next week, April 12 2015, and in honor of the fantasy drama TV show, we are organizing Name That Drink contest. You have to be healthy and strong to obtain the Westeros Iron Throne. Submit an original cocktail name to have the chance to win 'The Visual Bartender Guide' book! For inquiring minds, the ingredients are: vodka, carrot juice, ginger liqueur, orange juice, and maple syrup. The Name That Drink contest is held on our Facebook page, and in no way associated with Facebook.
Entering Is Easy! Just follow these simple steps.
1. Read the Rules &  Regulations below.
2. Come up with a cool name for that bright drink.
3. Go to Facebook and submit your cocktail name.
4. Make sure you create a buzz, and have all your friends 'like' your cocktail name.
Rules &  Regulations
TIMELINE
Beginning April 5th 2015 ending April 12th 2015 at midnight pacific time.
ELIGIBILITY
Must be a fan (like) of Cocktail Hunter Facebook Page.
CONTEST ENTRY
Go to our Facebook page. Enter your cocktail name and your name in the comment box. One cocktail name per person.
WINNING CRITERIA
The cocktail name with the most 'likes' will be declared the winner.
THE WINNING PRIZE
One copy of The Visual Bartending Guide. This book is packed with delicious recipes accompanied with full-color photos, and includes lots of  valuable information about everything bartending. The winning prize will be shipped to you by regular mail.
The winner will be announced Monday April 13th 2015, and will be posted on all Cocktail Hunter social media platforms.
Thank you for participating…good luck!