The chemistry and technology of modern flavour science result in complex formulated products enabling specific flavours to be added to a huge range of beverage and food products. Vodka dominates the white spirits global market and it was just a matter of time for the explosion of unusual vodka flavours to become a worldwide phenomenon. If you didn't think smoked salmon flavoured vodka was possible, think again. Some of these vodkas are worthy of a Star Trek galactic soirée. Cocktail Hunter has chosen unususal vodka flavours that it would take on the Entreprise to share with a bunch of alien friends.
---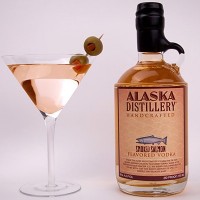 The Alaska Distillery specifically crafted this Smoked Salmon flavoured vodka to be enjoyed in a Bloody Mary.
---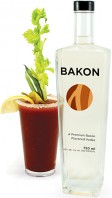 For the carnivorous imbiber, Bakon Vodka is made by Black Rock Spirits in Seattle, Washington.
---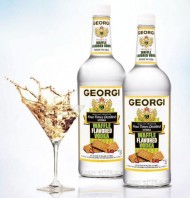 Georgi Waffle flavoured vodka by Star Industries . If you like to drink in the morning, this one is for you. Where's the maple syrup?
---

Naked Jay  is a Pickle flavoured vodka. According to Jay's Naked thoughts 'Let the fun fly, and pour yourself a glass and dill out'.
---


The Indian  Magic Moments Remix vodka is a Lemon Grass & Ginger flavoured vodka.
---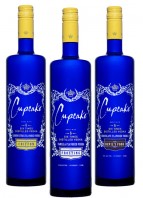 The  Cupcake flavoured vodkas are: Chiffon, VerryBerry, Frosting, Devil's Food, Chocolate, and Ginger Snap. If real cupcakes have to many calories, perhaps this vodka is for you?
---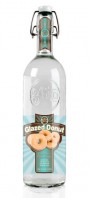 Vodka 360 Glazed Donut flavoured vodka. The American brand will not be outperformed when it comes to unususal vodka flavours. Less calories than a real donut, so get your sugar fix with booze.
---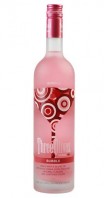 Three Olives Bubble Gum flavoured vodka. Don't forget this is not for children.
---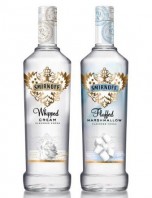 Smirnoff Whipped Cream and Marshmallow flavoured vodka. I have an idea for Smirnoff next flavour: peanut butter & marshmallow!
---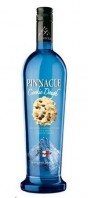 Pinnacle Cookie Dough flavoured vodka. The French company has created many unusual flavours such as Cotton Candy, Cucumber & Watermelon, Pumpkin Pie and others. Ooh, la la.
---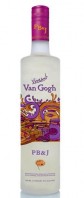 Van Gogh  Peanut butter & Jam flavoured vodka. The Dutch Van Gogh company is recognized as the best in the flavoured vodka industry. The PB & J flavoured vodka proves the claim.
---

Ivanabitch Introduces World's First Tobacco & Tobacco Menthol Flavored Vodka.
---
Weird or not, perhaps one of these unusual vodka flavours might tickle your taste buds.
Let us know if you know about other crazy vodka flavours.
Cheers!