Top 10 Awesome Shooters For Your New Year's Eve Party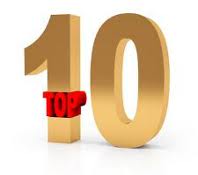 10 shots that you want to try
Raise the bar this New Year's Eve and make these exquisite and impressive shots. 10 little beauties combining creativity, flavour, and a steady hand. Visit How To Make A Layered Shot.

10. Angel Tit's – A sweet one.
9. Vibrator – Fruity and creamy.
8. Gladiator – Thumb up for this one.
7. Cherry Jelly Shot – Who wouldn't like a Cherry Jelly Donut.
6. Water Bubba – It tastes as good as it looks.

5. B52 Shooter – The classic always in vogue.
4. China White – Easy to go down.
3. Tequila Bracer – Indulgence awaits!
2. Blow Job – Easy to make and fun to gulp down.
1. Jelly Fish – The coolest one of them all.
Cheers!