British Columbia Spirits Antidote For January's Blahs.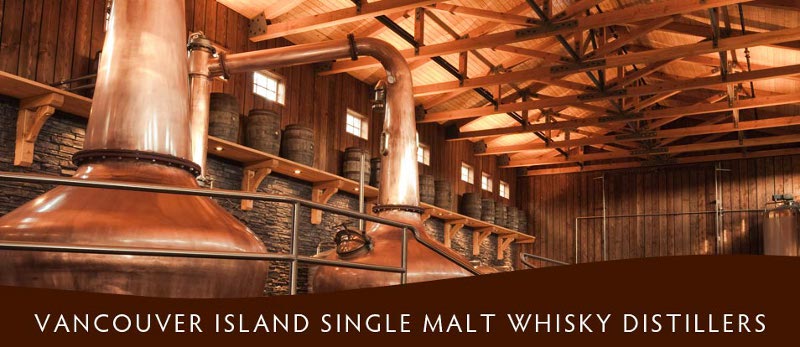 British Columbia Distilleries
Handcrafted and small batch distilled products are winning new converts because of attention to quality and  the complexity of flavours. The story of distilling spirits in Canada is colourful and include vivid individuals and immigrants from far and near. Waves of European immigrants arrived in Canada in the 18th century, they craved the drinks they were accustomed to in their homelands. John Molson of Molson beer ( "I Am Canadian", advertising) began distilling whisky on a large scale in Montréal in 1862 and he is credited with producing Canada's first spirit in 1799 when he was 18 years old.

The spirits story in British Columbia is young. In 1920, BC voted to allow the government to sell alcohol in provincially controlled stores. It was thought that government control, where legal limits were placed on access to alcohol, was better than hard-to-control prohibition. BC artisans and micro distillery products are increasingly finding their way onto shelves and into glasses of connoisseurs of handcrafted spirits. Currently BC is  home to twenty-three artisan distilleries. While they'll never be giants in the world's artisan distillers, they have carved out a niche and appealed to people looking for new experiences and wanting to source products close to home. If you want to know more about what's happening then read Closer to Home,  British Columbia's distilleries have an antidote for January's cold, dark, damp day. The blog is by Kevin Drews, Canadian press, Vancouver.
Images courtesy    Victoria Spirits  –  Shelter Point Distillery  –   Island Spirits Distillery  –  Pemberton Distillery
Cheers!